904L Stainless Steel Sheet Plate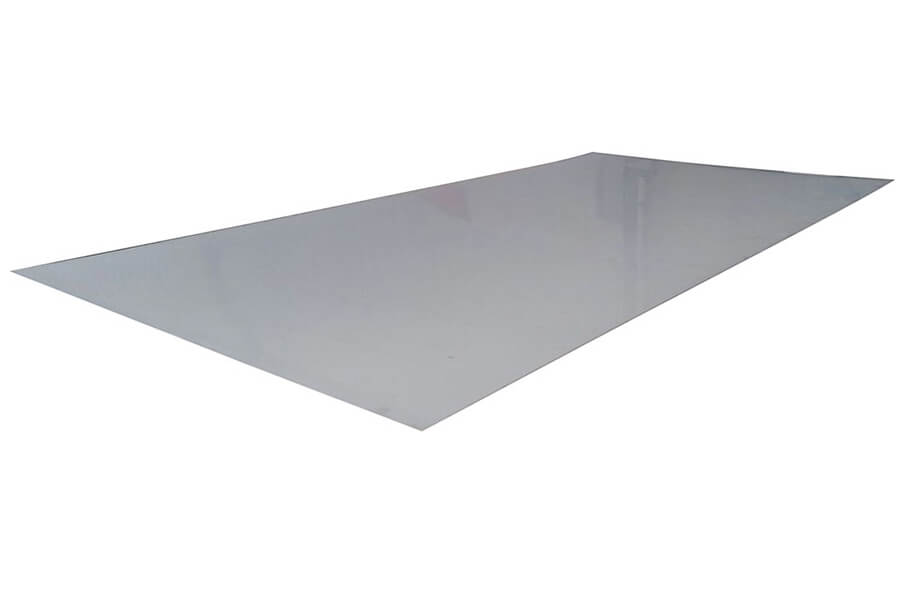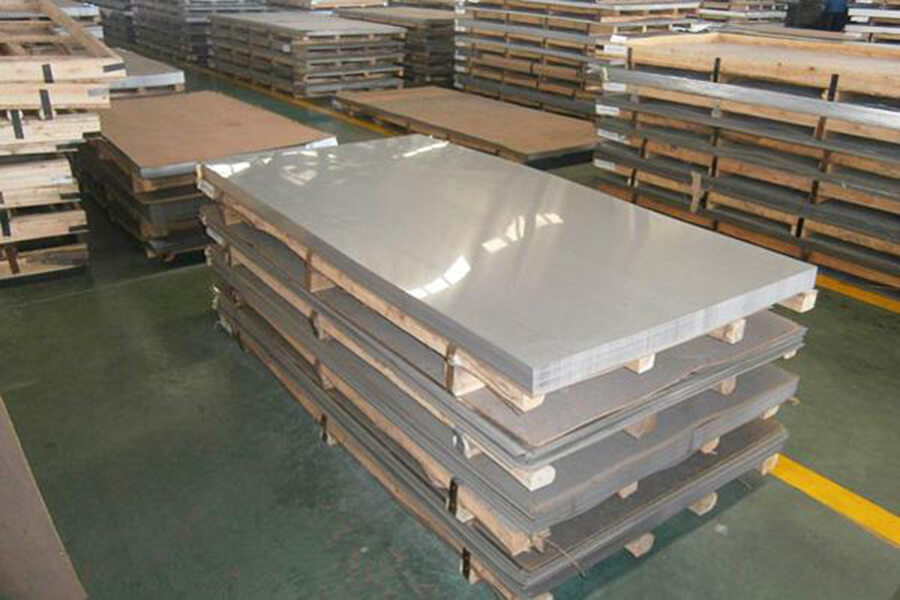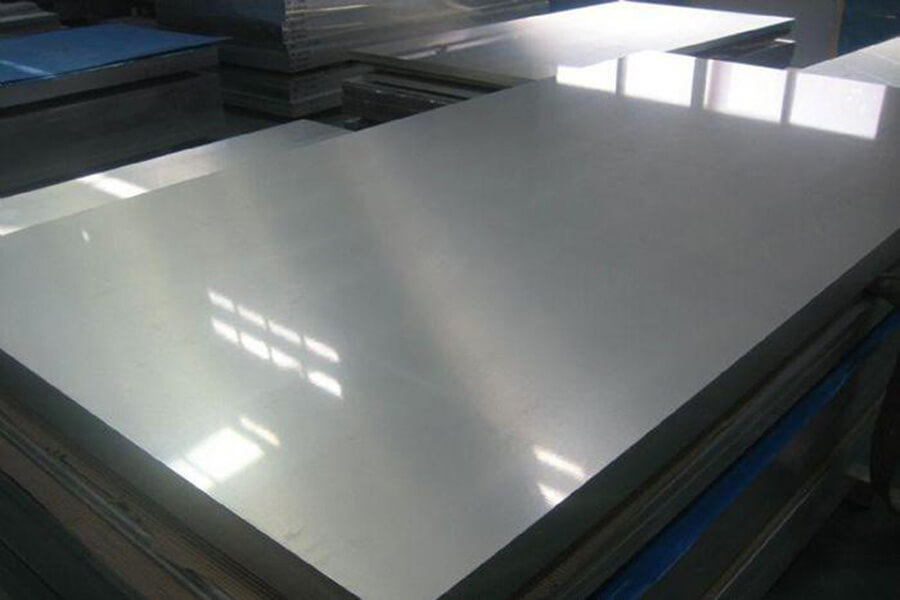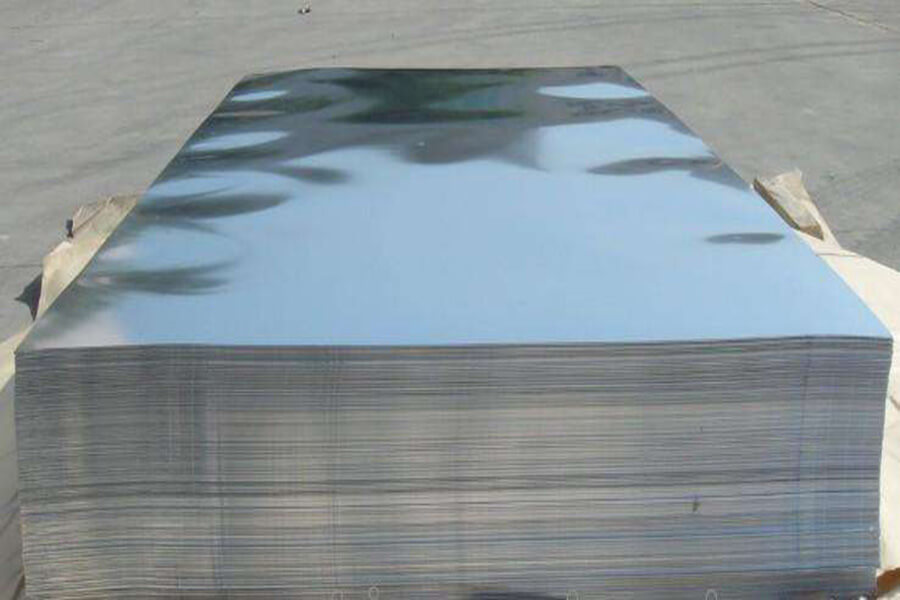 List
904L Stainless Steel Sheet Plate
Grade 904L stainless steel is a non-stabilized austenitic stainless steel with low carbon content. This high alloy stainless steel is added with copper to improve its resistance to strong reducing acids, such as sulphuric acid. The steel is also resistant to stress corrosion cracking and crevice corrosion. Grade 904L is non-magnetic, and offers excellent formability, toughness and weldability.

Characteristics

Surface/Finish

Production Process

Packing
Composition:
Grade

C

Mn

Si

P

S

Cr

Mo

Ni

Cu

904L

min.
max.

-
0.02

-
2

-
1

-
0.045

-
0.035

19
23

4
5

23
28

1
2
Mechanical Properties:
Grade

Tensile Strength (MPa) min

Yield Strength 0.2% Proof (MPa) min

Elongation (% in 50mm) min

Hardness

Rockwell B (HR B)

Brinell (HB)

904L

490

220

36

70-90 typical

150
Physical Properties:
Grade

Density
(kg/m3)

Elastic Modulus
(GPa)

Mean Co-eff of Thermal Expansion (µm/m/°C)

Thermal Conductivity
(W/m.K)

Specific Heat 0-100°C
(J/kg.K)

Elec Resistivity
(nΩ.m)

0-100°C

0-315°C

0-538°C

At 20°C

At 500°C

904L

7900

190

15

-

-

11.5

-

500

952
2B

The surface brightness and flatness of 2B is better than 2D then theough a special
surface treatment to improve its mechanical properties,2B could nearly Satisfy
comprehensive uses

No.3

Polished with abrasive belt of git#100#200#,have better brightness with
discontinuous coarse stria used as inner and external omaments for building,
electrical appliances and kitchen utensils etc.

No.4

Polished with abrasive belt of grit#150#180,have better brightness with
discontinuous coarse stria, but thinner than NO.3, are used as bathtub
buildings inner and extemal omaments electrical appliances kitchen
utensils and food processing

BA

Cold rolled, bright annealed and skin-passed, the product have
excellent brightness and food reflexivity like mirrorm kitchen
apparatus, omament etc.

8K

The product have excellent brightness and prefer reflexivity can
be the mirror.

HL

Polished with abrasive belt of trit#150#320 on the NO.4 finish and has
continuous streaks, mainly used as buildings omaments elevators,
door of building, frontal plate etc.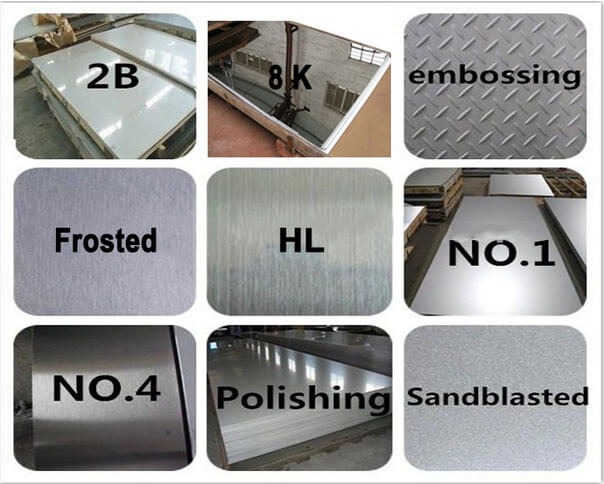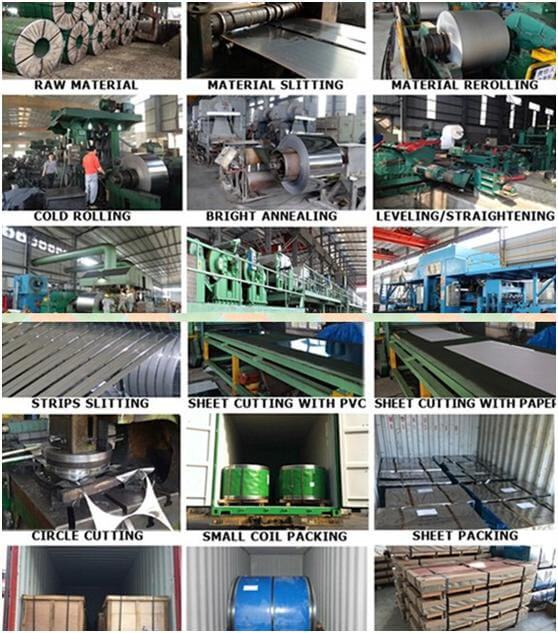 Protected by PVC and PE cover.packed and labeled according to the regulations and customer's requests.Great care is taken to avoid any damage which might otherwise be caused during storage or transportation. In addition, clear labels are tagged on the outside of the packages for easy identification of the product I. D. and quality information.

All our products are packed, stored, transported according to the international regulation.

The products are wrapped with anti-rust paper and steel rings to prevent damage. Identification labels are tagged according to standard specification or customer's instructions. Special packing is available as per customer's requirement.Ply wooden box are available for special protection. Other kinds of packing can be offered if request.
Feedback from contact with us